Photographs taken at Our Children Future in Liberia:
( Click here to return to main page. )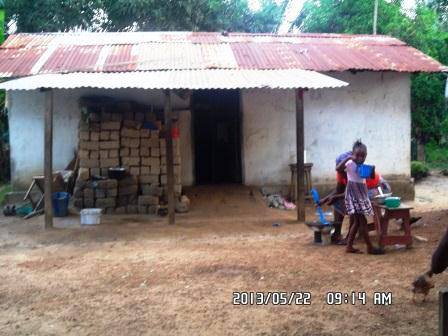 The community many of the children come from. The Director also come from that community. The head office of Our Children Future is also in that community.
This is the head office of Our Children Future OCF.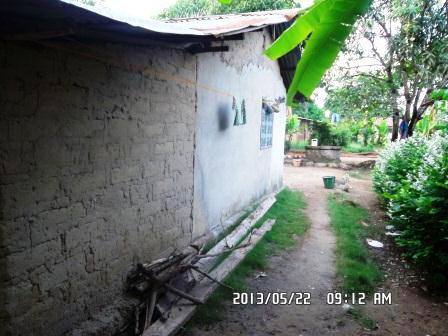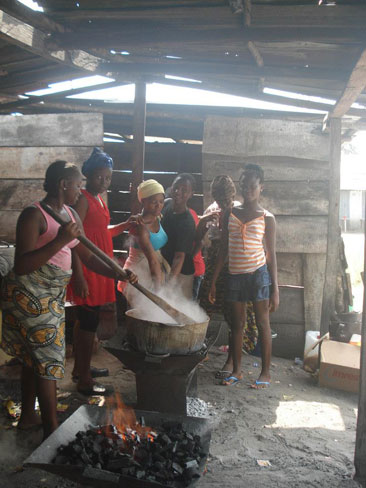 On the 25th of Dec. 2012, which was on Chrismas day, Our Children Future decided to go for camp in a little village to share and have fun with other children just like them, OCF shared and prepared their own food with other children who needed food too.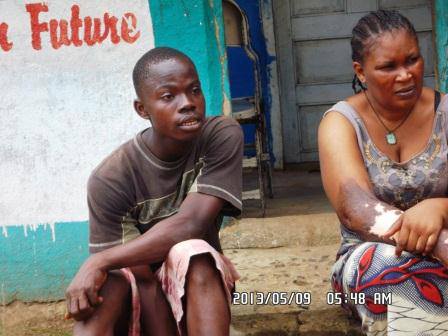 This is a clear view of Our Children Future office. I am there with one of the children.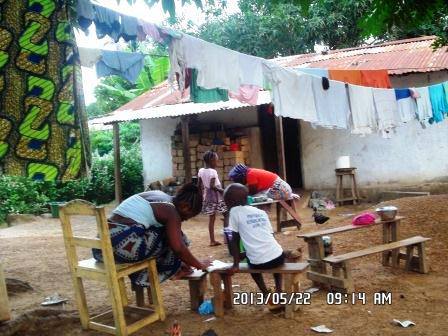 Our Children Future was sharing and spending the Day of the African Child with other children in another community. OCF also explained to the children in that community the importance of the African Child. We played football, danced, ate, and we had quizzing and spelling competition as well.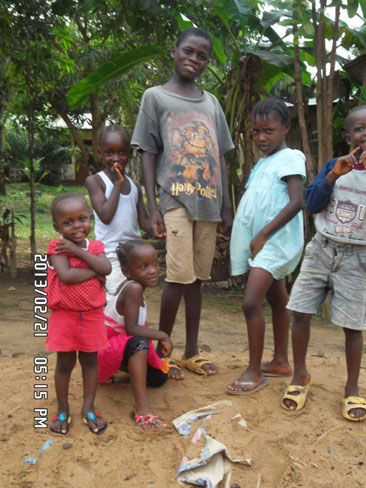 These are children within the org. They are playing in the sand because there is no playground within this community. They need playground to help them play well. They are next future.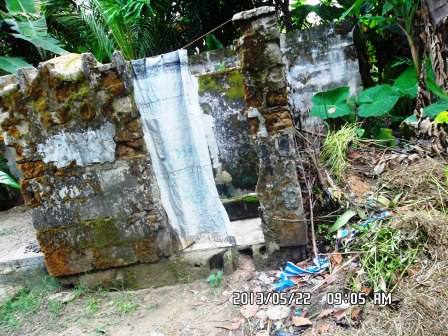 This little square building is the bathroom Our Children Future used by both boys and girls and staff.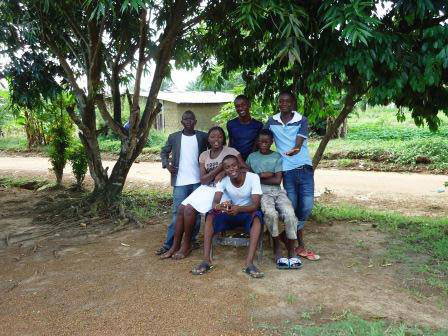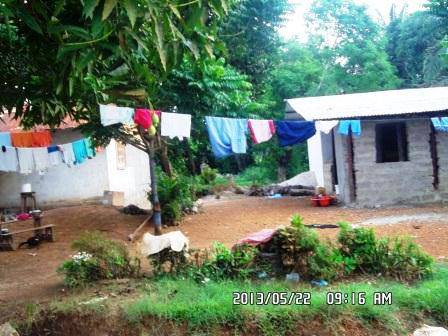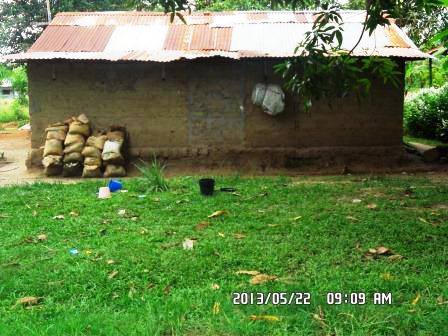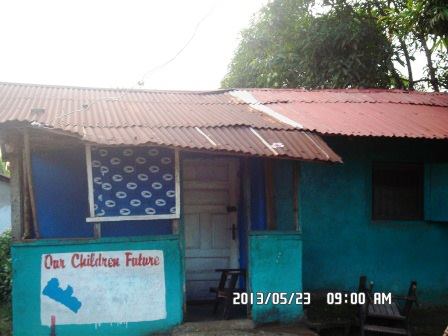 This little blue building with the writing on the wall is the head office of Our Children Future OCF.